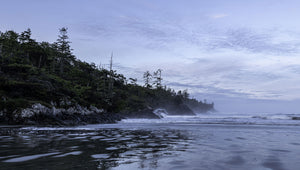 Welcome to Tide to Table
Tide to Table by Walcan Seafood is delivering straight to your door!  Family owned and operated, and independant since 1974, Walcan is proudly processing your order direct from Quadra Island.
We now service areas of Kelowna, Metro Vancouver, Vancouver Island and Quadra Island!
Click here for more information about deliveries to your area.
All frozen items are delivered frozen & safe with gel packs or ice.
We ship frozen orders in styrofoam coolers or recylcable insulated corrugate - your choice.

Questions? Contact us by phone at 250-285-3361 or e-mail at walcaninfo@walcan.com
Check out our YouTube channel for unboxing videos, recipes and more!
This project is supported by the BC Government's Buy BC Partnership Program; delivered by the Investment Agriculture Foundation of BC with funding from the Government of British Columbia.